KoorAmor: Mantra's en Wereldliederen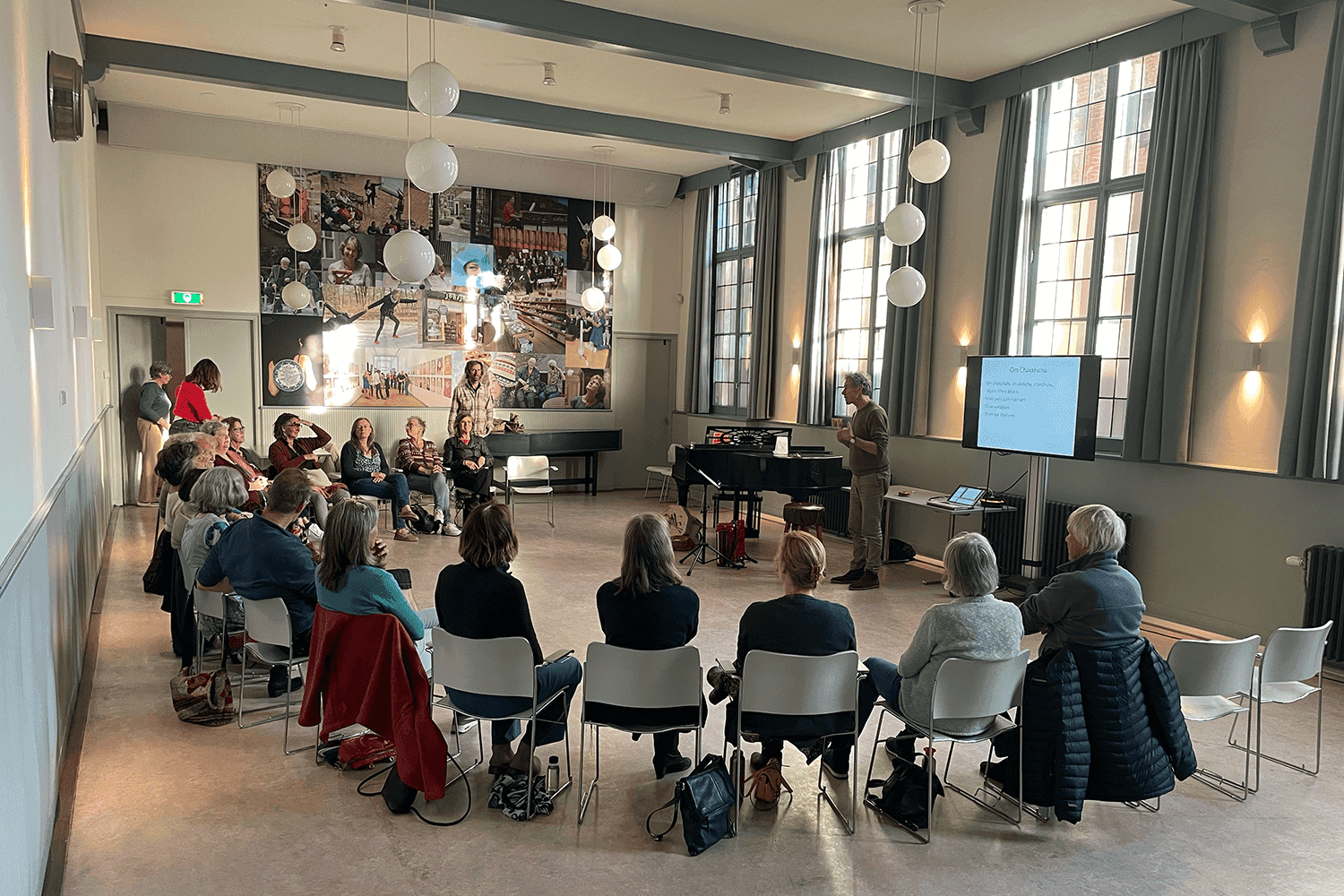 KoorAmor: aanmelden niet verplicht!
Open Zangavond mantras en wereldliederen.
Regelmatig op woensdag (bijna wekelijks) is er de KoorAmor-avond in de van Brachtzaal van de Doopsgezinde Kerk in centrum Haarlem.
Zaal open om 19:25 u.
De liederen zijn gemakkelijk mee te zingen. We zingen liederen uit alle windstreken. Het zingen wordt begeleid op piano en accordeon. Je hoeft geen zangervaring te hebben. Maar ook ervaren zangers kunnen volop genieten. Je bent welkom te komen ervaren of dit je aanspreekt.
Je bent van harte uitgenodigd. Twijfel je of wil je toelichting? Schroom niet me te bellen of het contactformulier op mijn website in te vullen.
Jan-Hendrik Veenkamp
M 0630796057
Payment details
Betaling contant bij binnenkomst (of via 10 rittenkaart €125 ook bij entree aan te schaffen). Of online aanmelden/betalen.